5 Things I Learned From Papa
5 Lessons from my photojournalist father, Claro Cortes IV to meditate upon.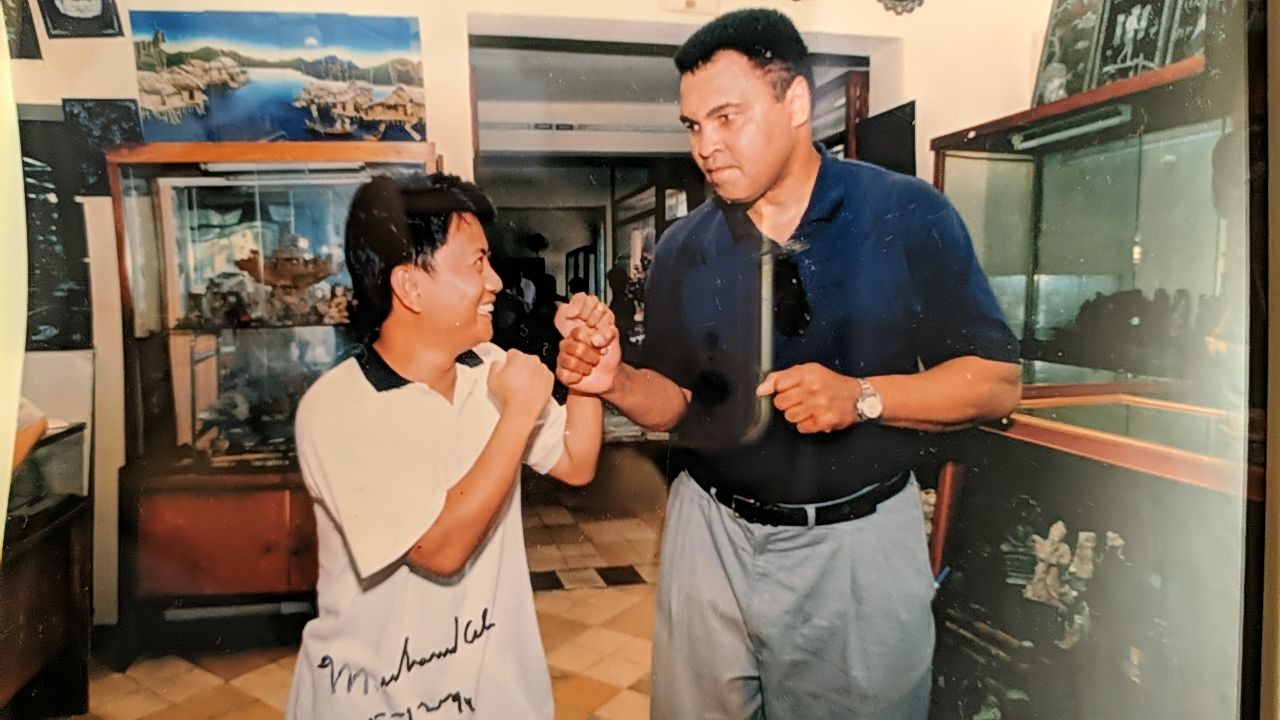 Notes from the author: This post was written on the 10th of November and finally published in January. At the time of publication, my father had been discharged from the hospital for almost two months and is doing well, sharing his recovery journey on social media.
It's 4:30 am in Singapore when I began to write this. I have been awake for almost 21 hours. I have a shower cap on my head to insulate a hair mask that I'm supposed to leave on my scalp for thirty minutes. I've got fifteen more minutes left before I'm meant to rinse it off. I'm aware that I am anxious and doing everything I can to stay awake. It had been a little over a week before I had finally shared more publicly on social media platforms that my father recently underwent not one, but back-to-back heart surgeries (a bi-pass surgery first, but they had to put him under again because of a post-surgery blood clot). And while his condition at the time was stable, because of the toll it took on his body, recovery had been slow. His wife, Pammy is the only person who is physically with Papa in Bangkok while he recovers and I am so thankful he has been in her care.
Thanks to the Internet, I've also been able to collect song recommendations (my father's a real music geek—we share this passion—or if it's possible that I inherited it) and well-wishes from family as well as my friends. In the last 24 hours, I've spoken to and connected with more than 35 people, most of whom aren't even living in the same city as I am, let alone the same time zone. Out of those 35, maybe, 15 live here. Everyone else is in the Philippines, Australia, the United States of America and Dubai. The Internet is amazing—and I wouldn't have known about it if Papa hadn't introduced me to it by taking us to an Internet cafe in Hanoi (when we lived there in 1998).
While my father spends the next few weeks and months gathering all the strength to rehabilitate his body back to "normal" (seriously, what is normal?), I want to remember. I want to remember that he's shared so much of himself and his love not only to the people who love him, but every single person he's ever met. My father manages to fit so many people in his heart. I want to honour that and these 5 things he's taught me:
1. Be aware and be prepared for anything—be prepared to wait.
For most of his career my father was a photojournalist and eventually an Editor-in-Charge for Reuters. He's had many of his photos appear on the cover of newspapers (when that used to be a noteworthy achievement for a photojournalist). His steadfast, yet calm demeanour taught me that to take a photograph, you need to have a mindful attitude. You need to be alert to the fact that things can change very quickly. They didn't take data storage and memory cards for granted pre-digital camera era. You needed to sharpen your senses.  You needed to be discerning. You have to learn to make snap decisions. Something can happen at any moment that will require a swift action from you.  Do you follow your subject? When do you press on the shutter to take the picture? And if you must, when do you choose stillness and waiting?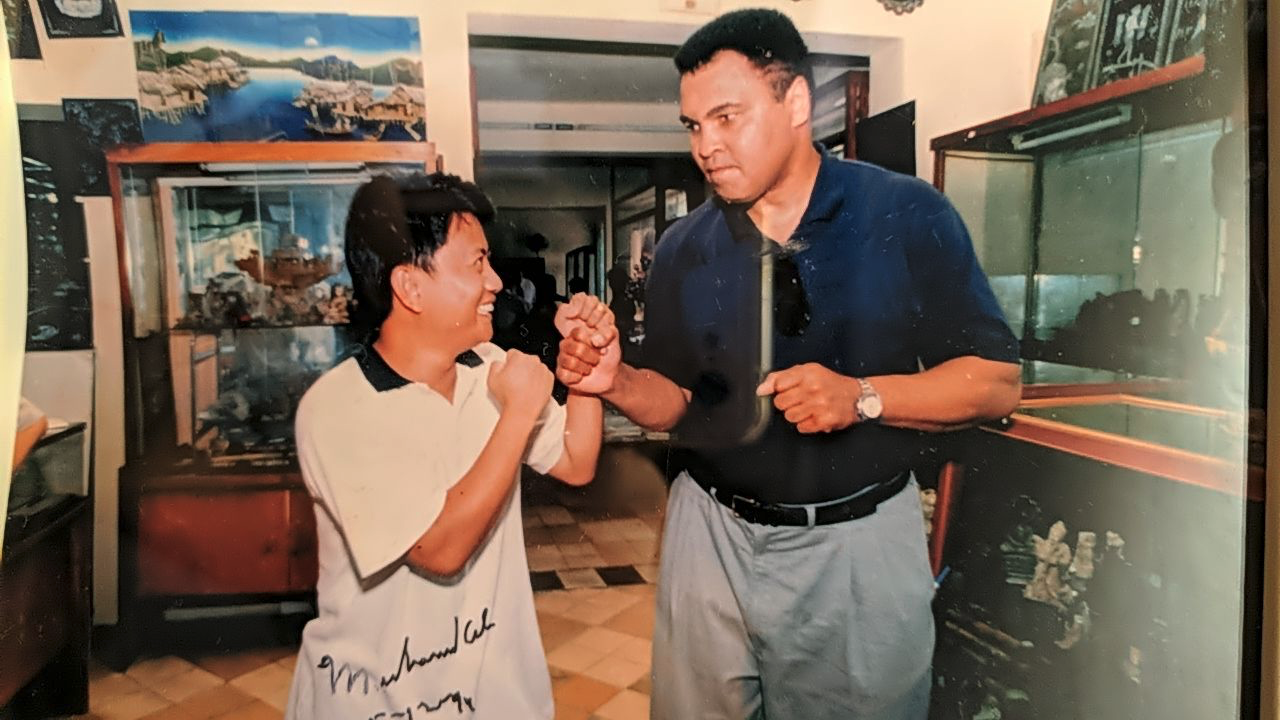 2. Be bold and be brave. Never be too shy or proud to ask for something, or share a tender moment with strangers.
You'll never regret the things you do, only the things you didn't do. Is that how the adage goes? Do now, fear later? There's a picture above my desk, with my father, fists raised in front of his face, beaming and looking up at Muhammad Ali, who is facing him, mirroring my dad's pose. I can't make out the signature and date on it '94? '96? Anyway, I posted the photo on my Twitter, and it's probably my best performing tweet ever.  This is just one out of the many photos my dad has with celebrated people or political figures, but it's my favourite. He's having a grand old time with Muhammad freakin' Ali! And while I myself have had only one "celebrity" encounter, the boldness he's learned as a photojournalist, is the reason why I'm not afraid to do a lot of things that most find unusual or scary (e.g. hostel-hopping, traveling solo).
3. Actions—when done in love—stay with you no matter how small.
Many of us hold on so tightly to our thoughts, our words and what people say these days—but, actions (i.e. being and doing), especially in the name of love can leave even stronger impressions. Claro "Fausto" Cortes IV has always been a quiet man. I'd always wondered how he acted with people outside of our family. At home, when my sister and I were younger, and at family reunions he was quiet, but always smiling. His face was perpetually on the brink of a smile and armed with a Dad Joke. In my twenties, when I got to know him beyond being our Papa, I realised that no matter what he did, he has acted with love. And as quiet as he is, he leaves an impression on people. Singapore is small so when I eventually met some of Papa's colleagues—every single one had very kind things to say about him. Something else that I remember that he's always done, is if we were traveling, he would keep in his mind a friend's collection of things and never fail to pick up a keychain or mug or whatever it was that person collected.
4. Compassion takes many forms; shopping is one of them.
I was visiting Papa when he lived in China (I think it was in Shanghai) in the 2000s and we stumbled into a quiet shoe store. We were greeted by a friendly elderly woman at the register. And within a few minutes of browsing the display racks, he suddenly walked up to me and whispered, "Quick, pick a shoe. I don't think anyone else is going to walk into this store today and the poor Lola (trans. grandmother) has probably been on her feet all day. Let's make sure she has some sales today." Courtesy of Papa himself, we each walked out of the store with a new pair of hiking shoes.
5. Laugh at everything. Laugh at your own suffering (like when you have lice shampoo on your head).
Sometime in 1997, the school we were attending in Hanoi experienced a lice infestation. The school sent a letter to all parents and required that those who were infected, to stay at home for a couple of days. My sister and I were two of those kids. Our father very lovingly handheld us through the process of having a head full of lice and with so much attention, spent time combing out the little eggs in our hair and taught us how to kill the lice with our nails. Then he washed our heads with really strong shampoo. I remember feeling the discomfort of the chemicals on my head, but what stayed with me was how our father helped us laugh through it all.  My sister has always been as tough as nails—more than I have been when it comes to pain and so wasn't complaining as much, but I couldn't handle it at all. I was a cryer. At one point, I exclaimed in agony, hot tears streaming down my face, "My head is melting!" To which Papa quickly replied, "Your face is melting too!" and contorted his face to match my 'melting' face. It made me cry, but it made my sister laugh. Now, it makes me laugh too. Playfulness can transform pain and suffering, with joy and laughter.
---
---
I remember these and I meditate on them today with one week left in the first month of 2021. Am I patient? Am I showing up with bravery and boldness? How am I being? How am I being compassionate?  Is there something joyful in this moment I can laugh about—or pay closer attention to? All of these echo and enmesh with something that was spoken in our weekly meditation this morning: How are we growing our hearts bigger?