Hostel Hopping in the Time of a Pandemic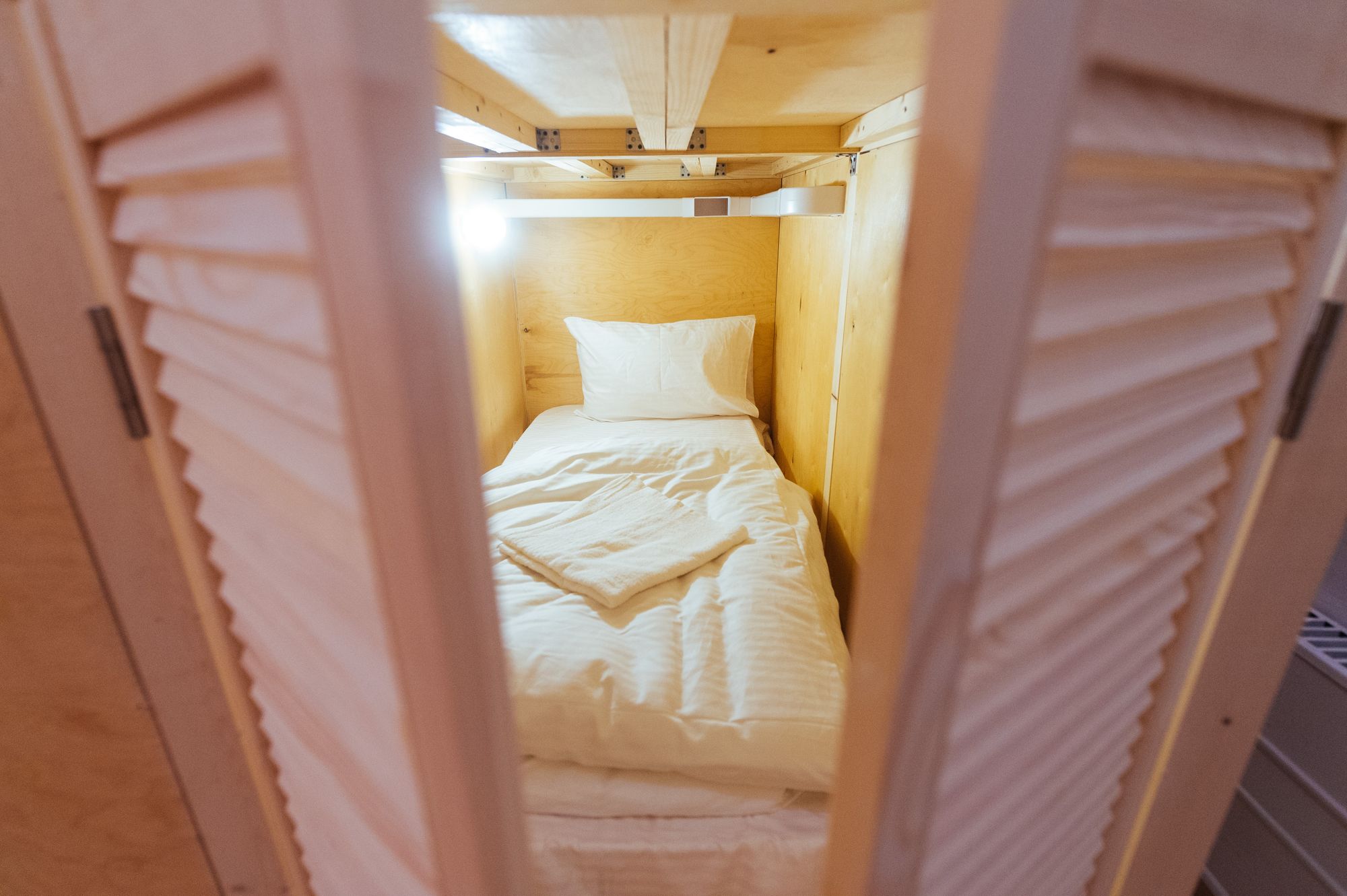 In retrospect, it wasn't a bad idea. In retrospect, it was a terrible idea. But as the pandemic overwhelmed more and more countries, I had to prioritise finding shelter.
You should move out. Now. This isn't a healthy space for you anymore. Those were some of the thoughts running through my head at the end of February, just when I decided to "hostel hop" (i.e. stay at more than one hostel for an extended period than the usual). Friends would always ask if I knew of inexpensive and affordable accommodations in Singapore and I would never have any answers. The primary intention was to maintain my mental health, but if I discovered new things about Singapore, why not?
Fast forward to today and people in our communities should be concerned about their mental health too but in this climate, most are hyper concerned about their physical health and the health of their loved ones—and understandably so. On the day that I posted this, the state of New York's death toll from the Coronavirus has passed 10,000 and Singapore's cases has confirmed 386 new cases.
Despite the mixed feelings sprinkled across Asia at the time of said hostel-hopping, and the slow rise in the number of Coronavirus cases in Singapore, no one could have predicted that within two weeks when I made the decision to leave my home and venture out to live in the central business district (CBD), that the whole world would come to an apocalyptic stand-still, that countries would go on a lockdown (or their versions of it) and that I'd actually find myself living in deserted hostels, peering through windows overlooking Singapore's Chinatown and into a strange version of the city that was once crowded and bustling with tourists, and then was suddenly, devoid of any kind of human being.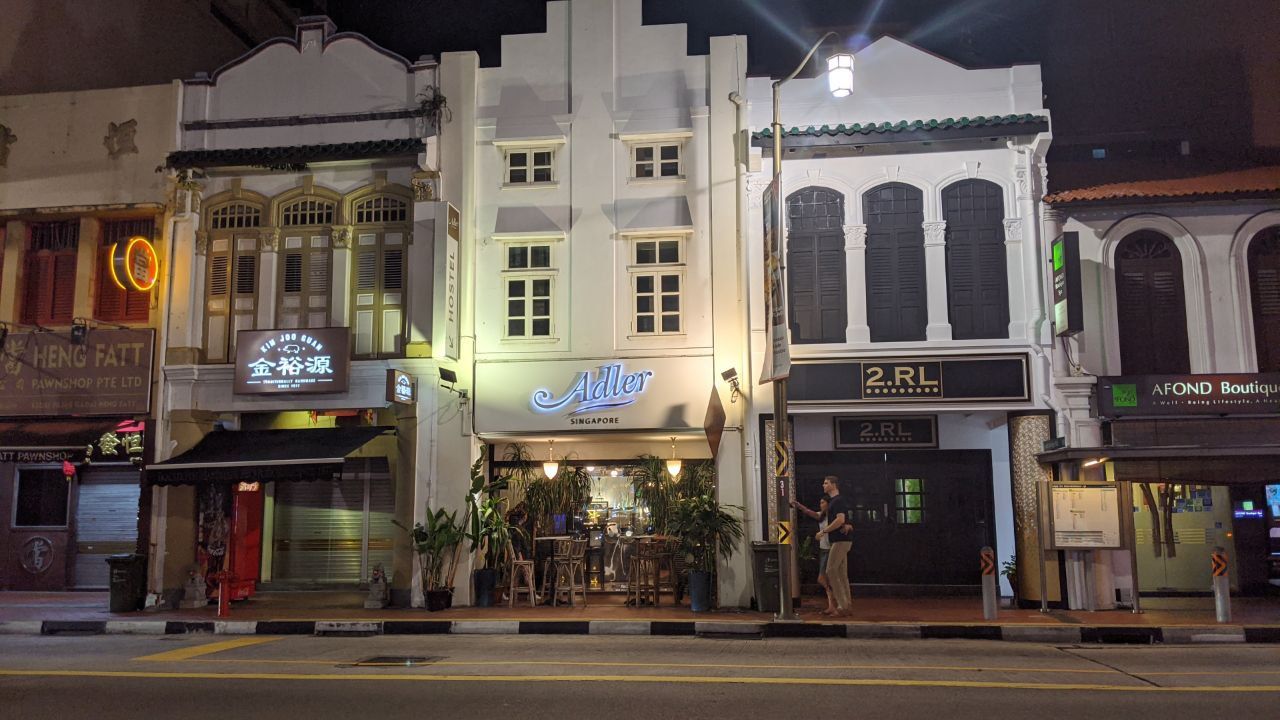 At the third hostel I chose to stay at, which was initially earmarked as the tail-end of the hostel-hop, I bumped into a French tourist in the shared pantry area. After the usual introductory chatter, I learned that he had been at that hostel for more than a week. It's quite unusual for tourists to stay longer than a handful of days in Singapore so I asked him how he found himself here for so long and jokingly asked if he was "stuck". It echoes eerily now, but we laughed and briefly talked about the Coronavirus situation, which in that moment hadn't reached the same severity we are currently experiencing.  I cannot recall if we had begun referring to it as COVID-19, but it had become widely known as the Coronavirus (or that notoriously inappropriate name). There was no Circuit Breaker in place yet.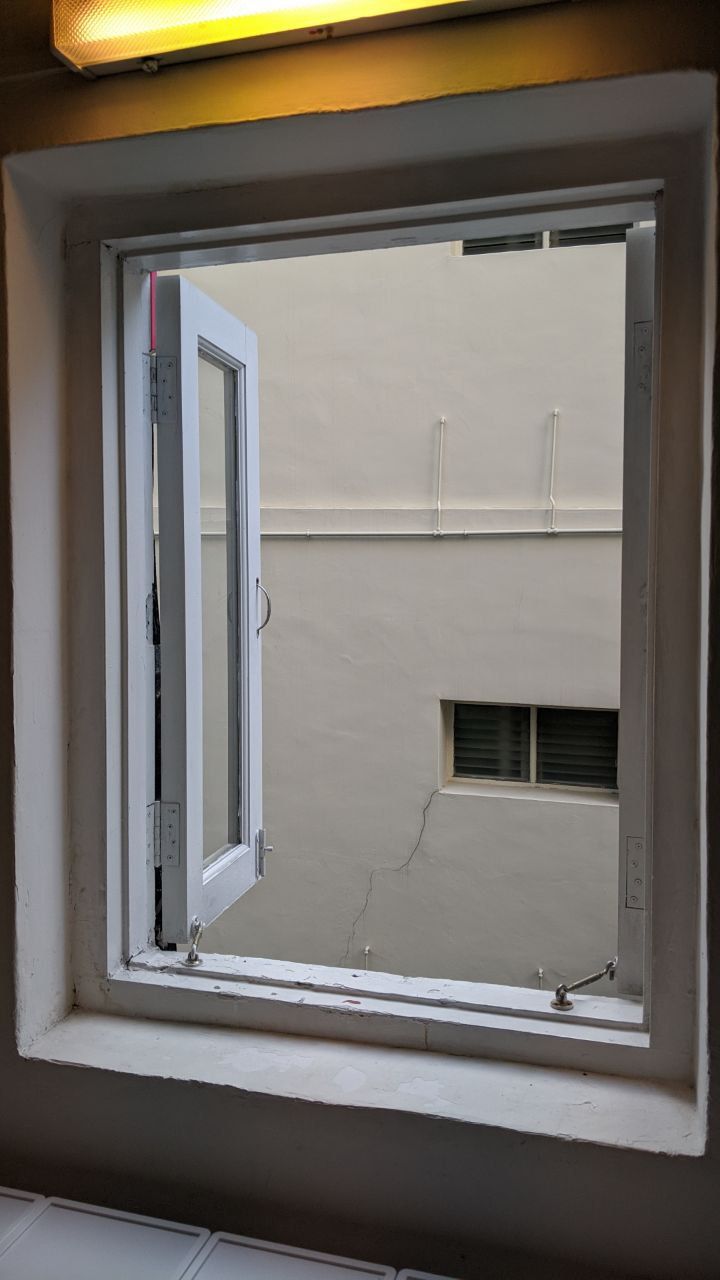 I was still so casual and calm whenever I shared my opinions about why people were so paranoid about it. I had commented that the panic it brought on seemed to have a lot to do with how little people thought about death. Not that I'm a particularly morbid person, but because of my non-profit and civically attuned life, it's not unusual for me to acknowledge that people die daily and that I'm mortal (life is impermanent etc. etc.), so death is possible—this in comparison to what I imagine is the average headspace—where death, illness, social inequalities are not necessarily at the forefront of a person's mind. All these thoughts and opinions stopped to matter when Death inched nearer to every one of us and the number of deaths from the virus became a mainstay on news sites, flooding the collective's consciousness.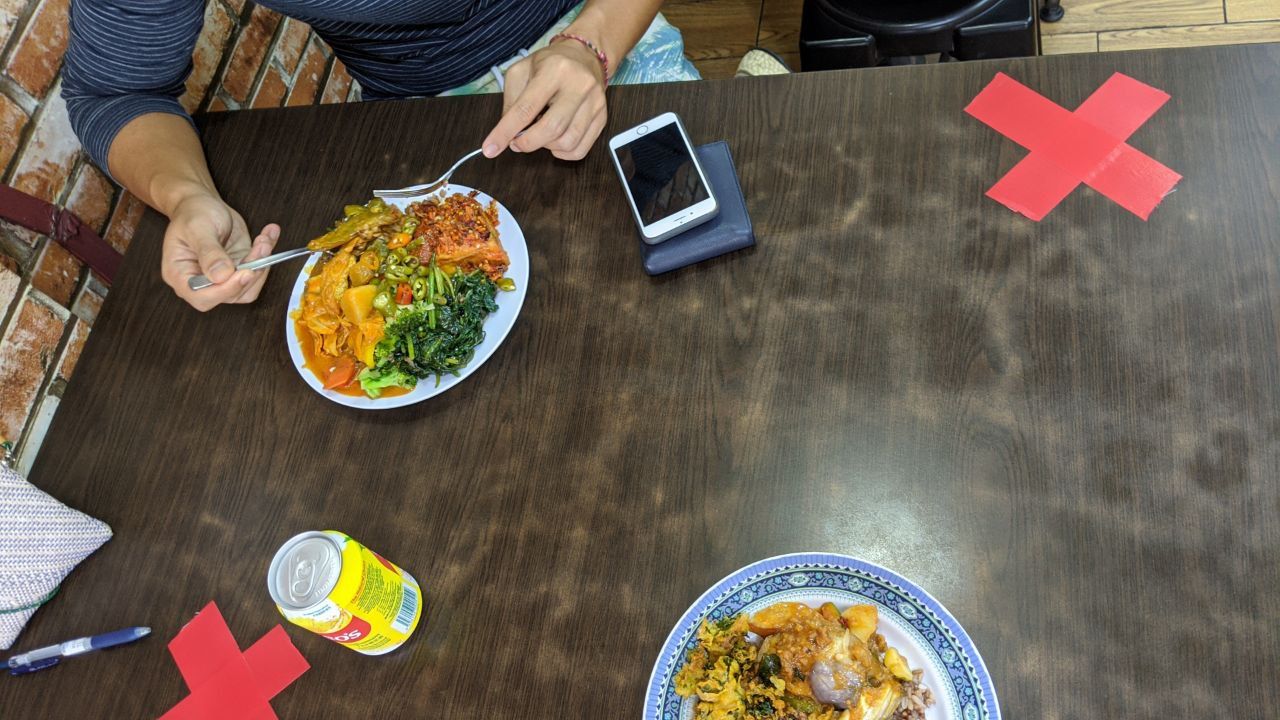 By the 12 of March, in keeping with the "social distancing" practices that people were getting accustomed to, I knew I had to start looking for a place. The plan was to find and feel a sense of safety and security in the interim (before finding a room to rent for the long haul), and I found that at Adler Hostel. Another hostel? Catrina, what were you thinking? It was the second hostel on my list during the initial "trial" period, when I was still referring to what I was doing as "hostel hopping" and among close friends, comedically as "creating content". It was also one of the types of housing available to me that I could afford. I had felt so at home during my stay there (and formed invaluable friendships) that when I had to make the decision to stay put somewhere, there was no question that that would be the place.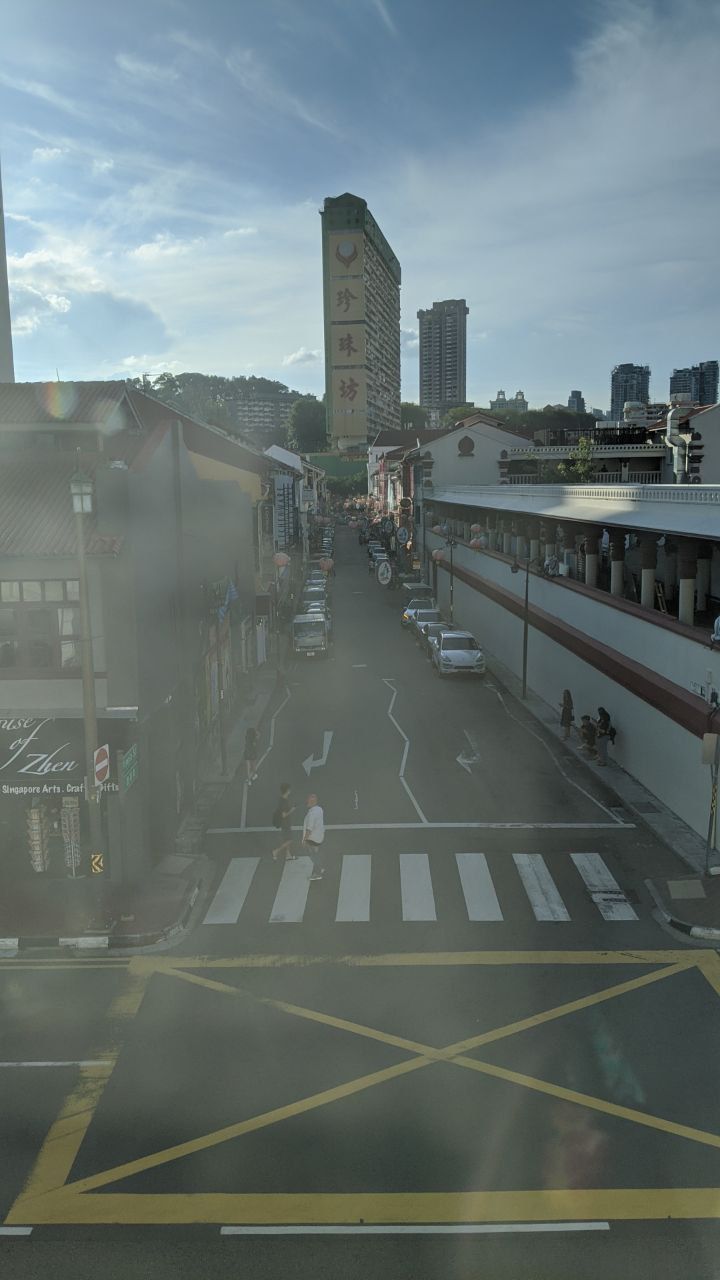 Things I Now Know About Hostels:
Not all are unsanitary, unkempt or poorly maintained. Only one of the hostels I stayed at felt poorly maintained (I'd rather not name names), but I still wouldn't have considered it unhygienic. And if you're one to compare hostels with hotels, then please, could you kindly get real and put things in perspective.
They are not just for people under the age of 30 looking to party. Most of the people I ended up befriending were actually in their 30s and traveling solo.
They are not just for tourists. The reason I had even considered hostel-hopping was because of the positive reviews and impressions shared by international entrepreneurs living at Draper Start-up House for both short and long-term stays.
They are a viable alternative to housing solutions in a city where one is usually met with scoffs and dismissiveness at the question of  finding a room for $500 a month. I have not done much research about the rates of long-term guests at each of the hostels, but considering that some rates went as low as $19 per night during this period, if you have a monthly budget between $600-$800 (inclusive of electricity/water/Internet/and sometimes breakfast), you could find yourself affording to live in central Singapore—but at a hostel.
So it goes, Adler Hostel, became my home for the rest of March. In the mornings, I'd wake up, slowly stretch, quietly pull back the curtain of my cubicle, tiptoe out of the mixed dormitory I shared with two stranded tourists, grab my sliced bread and small jar of peanut butter, and bring the bits and pieces of my breakfast to the table in front of the property. I would quietly and joyfully eat amidst the sounds of chanting and prayers from the Sri Mariamman temple across the street. I would look up and gaze as the sky brightened to reveal the day ahead.
By March 18, Malaysia had imposed a lockdown and Singapore had already imposed its 14-day quarantine measures (among others) and the quiet hostel started to be abuzz with life again. Adler was among the hostels and hotels that welcomed and housed Malaysian workers that were affected by the border closure. I was moved to an all-female dormitory to accommodate the influx of guests and got to know my bunkmate Sophia and some of her colleagues. Even if the border closure hadn't happened, rising early had already been a part of their commute from Johor Bahru. They would get up at 4:30 every morning to go to work and shared that they were used to having only four hours of sleep a day. Sophia also shared that while she missed her family, staying at the hostel, still felt like a kind of vacation because of the luxury of sleep and rest. This is what it's like for most of our Malaysian neighbours who work in Singapore: Rest is a luxury.
At the end of March, it was clearer that we all had to adapt to this "new normal" (I know, I know but I couldn't avoid buzzwords entirely) and I had to find a more permanent residence in anticipation of a "lockdown" possibly happening in Singapore. It would only be a matter of time.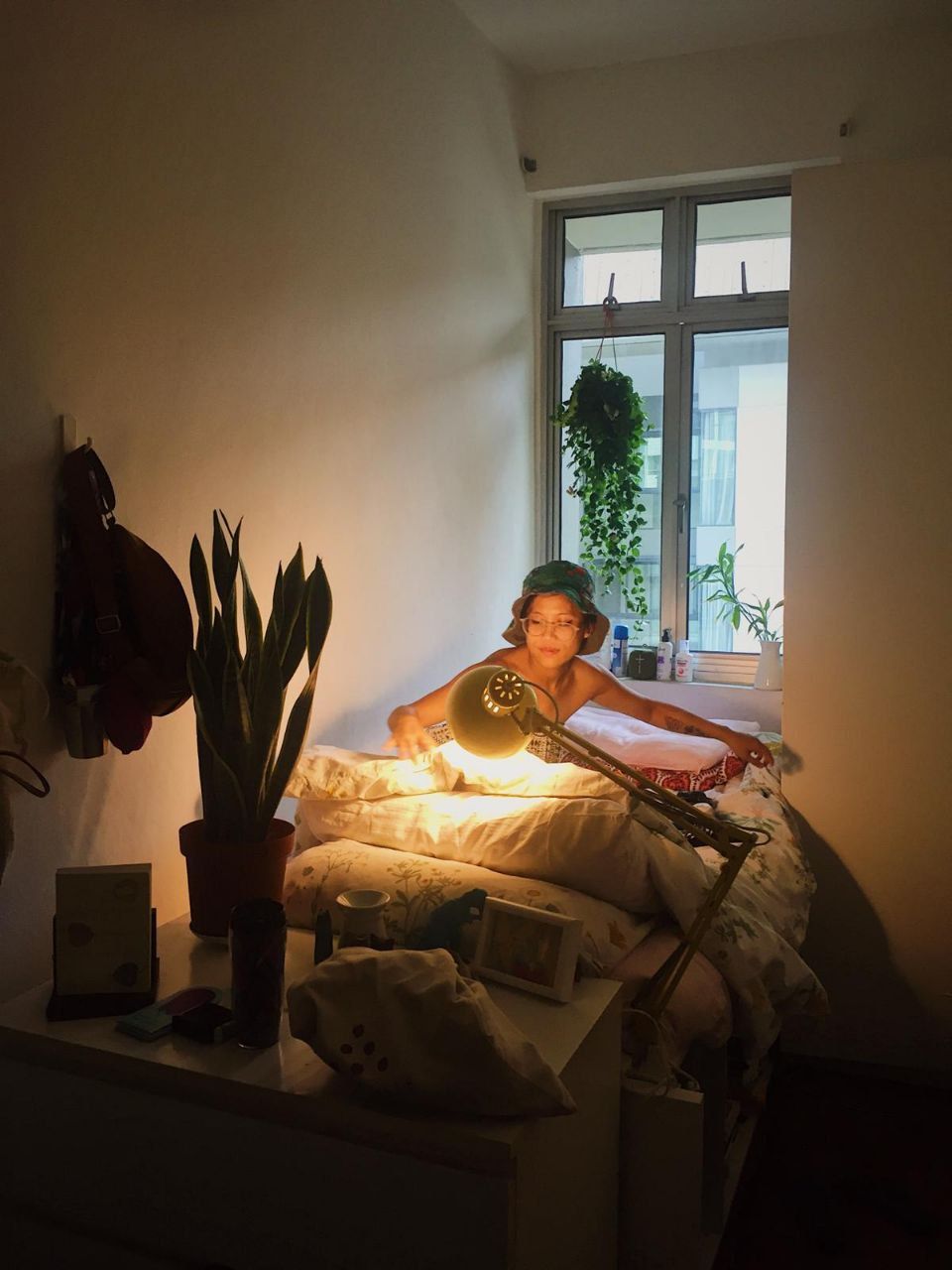 I am very grateful to share that during this "Circuit Breaker" period, I am writing from the safety, privacy and privilege of a room that is within the aforementioned budget of $600-$800. This is still double the housing costs of what the migrant workers in Singapore can afford (if at all). Whether we're the glass-half-full, glass-half-empty, or whatever-the-glass-has-water-in-it kind of people—the Coronavirus has accelerated many important conversations worldwide (especially about healthcare) and necessarily re-ignited local ones. Space and social distancing has fast become a topic of concern for those of us with the advantage of affording it and with the greater advantage to help (or write about it) and some have even gone out of their way to speak up against such social ills.
Whatever this "new normal" is, I take heart that there are many who are willing to strengthen the community by sharing what they have with those experiencing material poverty as they continue to be vulnerable during the pandemic.